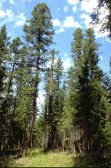 The CWA seeks to advance the knowledge and understanding of our members by providing a number of valuable services, including:
An opportunity to network with the other woodlot owners.
Access to technical information, resources, and assistance.
Information about up-coming conferences related to forestry and woodlot management.
Training and education.
One-on-one consultations
Extension services.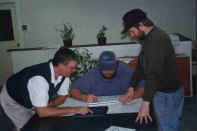 The Cariboo Woodlot Association supports its member's views by:
Responding to their individual needs.
Promoting the expansion of the woodlot program.
Accessing Forest Renewal BC support for woodlot projects
Advancing milling and value-added manufacturing.
Researching and developing new markets.
Addressing forest management and land use issues.
Working to improve the woodlot program.